Holiday Season Tips From A Dayton, Ohio, Psychologist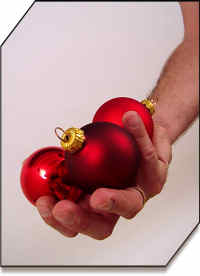 The holiday season for some families is a time of tension and turmoil rather than peace and celebration. Stop being a victim of past hurts and perceived pressures.
Here's how to take back the pleasant parts of the holiday season.
Slow down and engage in mindful and meaningful activities. There are lots of demands on parents and kids during this time of the year. You may be expected to attend holiday events, community celebrations and parties at work. Some of these are fun and connect us with friends and family. Others are superficial obligations we think we need to fulfill.

Recognize that time is one of your most important currencies, and how you spend it defines who you are. Most people exaggerate their importance to others and think that all kinds of bad things will happen if they don't meet others' expectations.

Learn to say "no" and stay focused on the important relationships in your life. Develop traditions that have meaning to you and your children, rather than rushing from one holiday event to another.

Let go of past hurts, whether they are real or imagined. Your family isn't perfect, and neither are you. It may be hard to be at a family gathering with relatives who have said or done hurtful things over the years. Being around them may provoke bad memories and emotional responses. You may have relatives who are boring or bigoted, or who live in ways you find morally objectionable.You need not forgive nor forget, but only learn to move on and appreciate the gift of today. You are unlikely to change someone's political views or convince them that your understanding of what happened years ago is correct. Be silent on such topics, and instead look for ways to connect on areas of mutual interest.
Buy less. Stop spending money you don't have for things that you and your kids don't really need. Manage your children's expectations by speaking with them about Christmas gifts. Most people don't remember gifts from previous years. If you have a choice, give an "experience" rather than a thing. Kids and adults report that a gift of a trip or a special experience will have a longer lasting effect than another toy.Find a needy family in your community and see if you can help out in some way. Perhaps you can do some home repair or assist in some project they are unable to do on their own. Visit a nursing home or call a local hospital to see if you can help out in some way.
These are special days to be celebrated rather than simply endured.

Gregory Ramey, Ph.D., is a child psychologist and vice president for outpatient services at the Children's Medical Center of Dayton. For more of his columns, visit www.childrensdayton.org/ramey and join Dr. Ramey on Facebook at www.facebook.com/drgregramey. Dr. Ramey has been a guest contributor to the Ohio Family Law Blog since 2007.
[Reprinted by permission from the December 16, 2012, edition of the Dayton Daily News holiday season article, "Don't be a victim: Follow these steps for happy holidays", Family Wise, Gregory Ramey, PhD]
© 2012, Ohio Family Law Blog. All rights reserved. This feed is for personal, non-commercial use only. The use of this feed on other websites breaches copyright. If this content is not in your news reader, it makes the page you are viewing an infringement of the copyright.

About The Author: Guest Contributor Gregory Ramey, PhD, Child Psychologist and Dayton Daily News Columnist
Gregory Ramey, PhD, is a nationally recognized child psychologist and columnist who has worked at Dayton Children's Hospital since 1979. In addition to his weekly column in the Dayton Daily News about effective parenting, Ramey has conducted more than 200 workshops and has recently been quoted in articles in Redbook, Parenting, Ladies Home Journal as well as columns distributed by the New York Times Wire Service.
Holiday Season: Don't be a victim, follow these steps for Happy Holidays